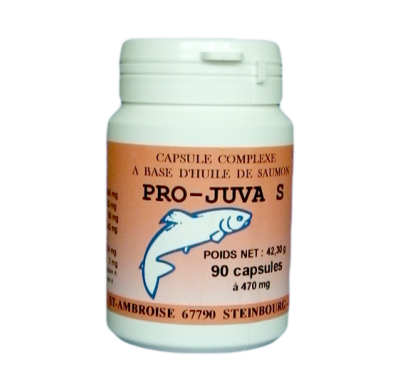 View full size
PROJUVA
01PROJU04
Ingredients per capsule:  Salmon oil 500 mg, Vitamin E 0,5 mg. Additive: gelatine (layer).
Salmon oil (18%EPA,12%DHA) keep the cholesterol balance.
Conditioning: 90 capsules
Posology: 2 capsules per day
Vitamine E 1,36 mg ET as 11,2% RDA*.
 * Recommended Daily Allowance, Directive 2008/100/CE
Food supplements should not be a substitute for a varied diet. Do not exceed recommended daily dose.
Keep out of reach of children. This product contains fish and products based on fish.