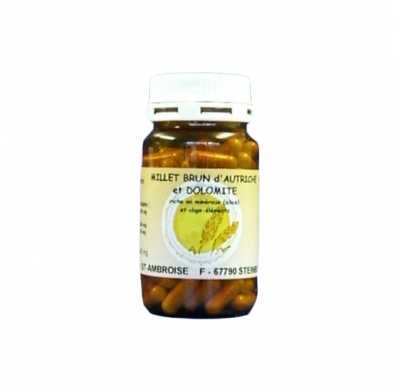 View full size
BROWN MILLET
04MILLET
Ingredients per capsule: Brown millet (Panicum miliaceum) 500mg, Dolomites 50mg. Additive: vegetable capsule (layer).
Conditioning: 100 capsules
Posology: 6 capsules per day
Calcium 82 mg like 10,25% of RDA*
Magnesium 38,44 mg like 12,81% of RDA*
*RDA (Recommended Daily Allowance), Directive 2008/100/CE
Food supplements should not be a substitute for a varied diet. Do not exceed recommended daily dose.
Keep out of reach of children.