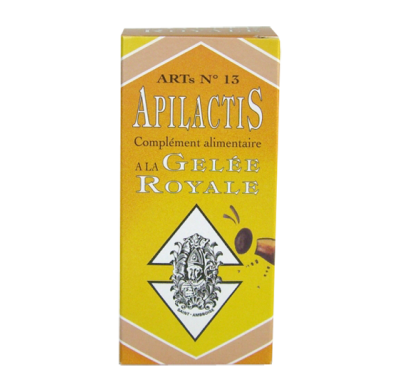 View full size
ARTS N°13
05AR13
Ingredients: complex based on honey with wheat shoots 260g, lacto-fermented pollen 25g, royal jelly 10g, lactobacillus acidophilus 3g, dead sea salt 2g.
Pollen and royal jelly fortify the immune defences,  the physical and mental form.
Pollen offers comfort during menopause, it is a natural source of anti oxidant, it brings a gastric comfort.
Conditioning
: 300 gr
Posology: 2 teaspoon per day
Food supplements should not be a substitute for a varied diet.
Do not exceed recommended daily dose.
Keep out of reach of children.