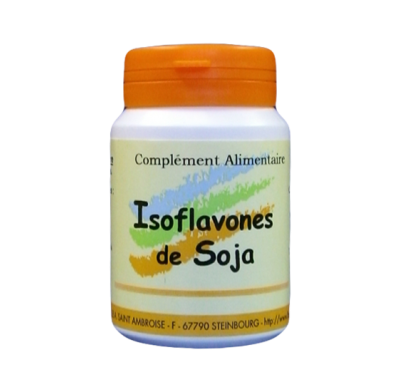 View full size
SOY ISOFLAVONES
04ISOF05
Ingredients per capsule: Millet 358mg, Isoflavone 32mg. Additive: gelatine capsule (layer).
Soy isoflavone helps to maintain a calm and comfortable menopause. They act as phyto oestrogens.
Conditioning: 90 capsules
Posology: 3 capsules per day
Food supplements should not be a substitute for a varied diet. Do not exceed recommended daily dose.
Keep out of reach of children. Not recommended for use in women with a personal or family breast cancer history. This product contains soja and products based on soja.
Unit weight: 123g