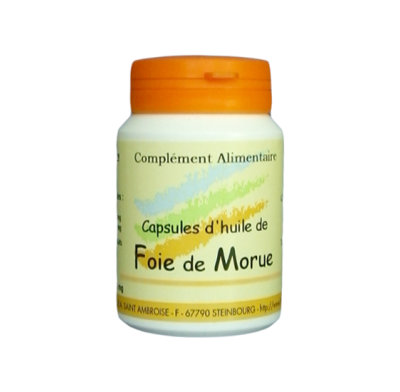 View full size
COD LIVER OIL
01HFOIMO
Ingredient per capsule: Cod liver Oil capsules 500 mg. Additives: fishgelatine (layer), VIT. E (anti oxydant).
Conditioning: 100 capsules
Posology: 4 capsules per day
Nutritionnel information:
EPA 160mg, DHA 180mgVit. A 360mcg as 45% RDA*VIT. D 4,24mcg as 84,4% RDA**RDA Recommended Daily Allowance, Directive 2008/100/CE 
Food supplements should not be a substitute for a varied diet. Do not exceed recommended daily dose.
Keep out of reach of children. This product contains fish and products based on fish.