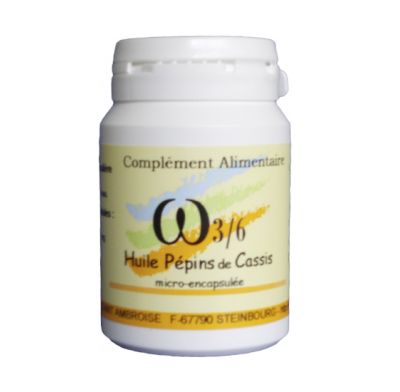 View full size
BLACKCURRANT PIPS
04HPECAS
Ingredients per capsule : 78mg blackcurrantoil in powder, additif maltodextrin and cellulose, vegetable capsule.
Blackcurrant contributes to the proper functioning of muscles and joints. It is traditionally used to facilitate the weight loss in addition to dietetic measures, help to maintain the weight. Blackcurrant is used to enhance the renal elimination of water. It builds up resistance against stress and unfavourable environmental conditions.
Conditioning: 80 capsules
Posology: 4 capsules per day
Food supplements should not be a substitute for a varied diet. Do not exceed recommended daily dose.
Keep out of reach of children.
Unit weight: 71g