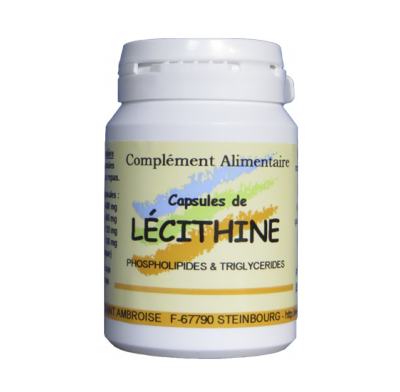 View full size
ARTS N°2
04AR02POL
Ingredients per licaps: 350 mg soybeen lecithin, 120 mg Pollenoil, 30 mg Gourdoil, 25mg Coconut oil. Additive: gelatine (layer).
Soybeen lecithin is composed of phospholipids with amino-acids.
Conditioning: 85 licaps
Posology: 2 Capsules in the morning and 2 capsules in the afternoon

Food supplements should not be a substitute for a varied diet. Do not exceed recommended daily dose.
Keep out of reach of children. This product contains soja and products based on soja.
Unit weight: 135g