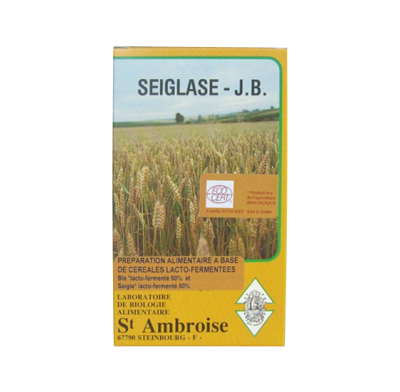 View full size
SEIGLASE BIO *
05SEIGLA
Ingredients :  wheat lacto-fermented 100g, rye lacto-fermented 100g.
Wheat is a vitamins and minerals supplementation from natural source.
Lacto-fermented cereals for gastric comfort.
Conditioning: 200 g
Posology: 3x5gr per day
Certified by ECOCERT SAS F32600
* Product of organic farming
Food supplements should not be a substitute for a varied diet.
Do not exceed recommended daily dose.
Keep out of reach of children.
Unit weight: 320g