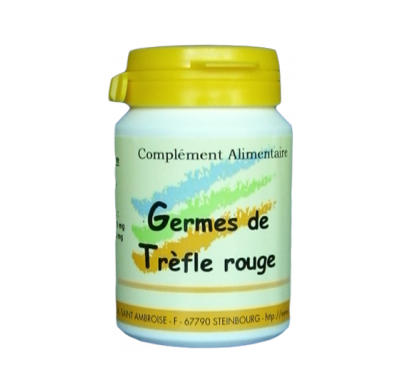 View full size
RED CLOVER GERM
04TREROU
Ingredients per capsule: Clover germ (Trifolium pratense) 350mg. Additive: vegetable capsule (layer).
For the woman in pre and menopause. Red clover reduce the displeasing symptom of menopause such as hot flushes, sweating, restlessness and irritability.
Red clover improves function of the heart, increase elasticity and strength of blood vessel and capillary walls, normalizes blood pressure.
Conditioning: 90 capsules
Posology: 2-4 capsules per day
4 capsules contains 1,16mg of isoflavones.
Food supplements should not be a substitute for a varied diet. Do not exceed recommended daily dose.
Keep out of reach of children. Not recommended for use in women with a personal or family breast cancer history.