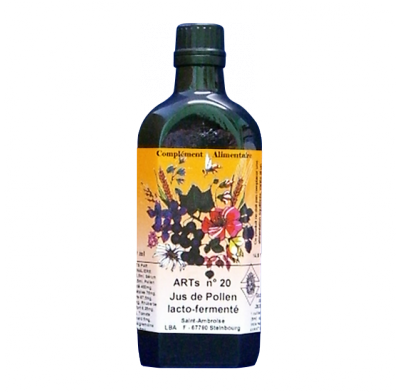 View full size
ARTS N°20
03AR2001
Ingredients per daily dose: mead 10,5ml, lacto-fermented pollen juice 450mg, rose 68,2mg, Dead Sea salts 68,15mg, plant extracts 35,23mg, reishi 34,1mg, goat serum 4,5ml.
The rose
helps for comfort during menstruation and for digestive comfort (maintains the gastric balance), maintain a good quality of the blood.
Reishi may help to support the immune system.
Conditioning
: 200ml
Posology: 3 teaspoon per day with water
Food supplements should not be a substitute for a varied diet. Do not exceed recommended daily dose. Keep out of reach of children. This product contains sulphites, milk and milk-based products.
Unit weight: 537g