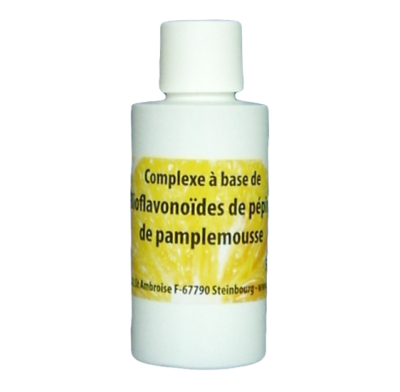 View full size
BIOFLAVONOIDES DE PAMPLEMOUSSE 0,7%
06EXPA02
Bioflavonoid total > to 0,7% such Naringin, Isonaringin and other flavonoids.
Grapefruit seed contribute to microbial balance of body organs and tissus.
Conditioning: 50ml
Posology: 15 to 20 drops, 3 times per day
Food supplements should not be a substitute for a varied diet.
Do not exceed recommended daily dose.
Keep out of reach of children.
Unit weight: 160g