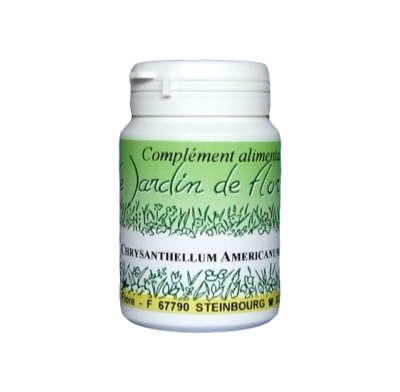 View full size
CHRYSANTHELLUM AMERICANUM 220 mg 70 caps.
040JDF-CHRA01
Ingredients per capsule: 220mg chrysanthellum americanum. Additive: vegetable capsules (layer).
Chrysanthellum americanum maintains and stimulates circulation, relieves heavy legs. Use in cases of venous insufficiency. Combat the formation of free radicals.
Conditioning
: 70 capsules
Posology: 2-6 capsules per day
Food supplements should not be a substitute for a varied diet. Do not exceed recommended daily dose.Keep out of reach of children.