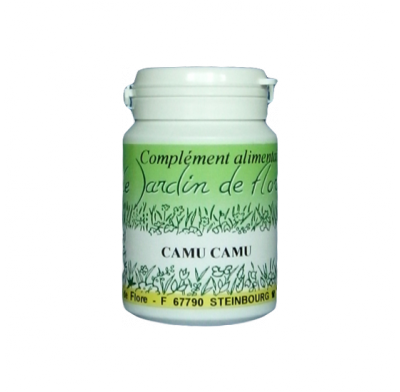 View full size
CAMU CAMU 180 mg 70 caps.
JDF-01CAMU01
Ingredients per capsule: 270mg Potatoe starch, 180mg Camu Camu. Additive: vegetable capsules (layer).
Vitamin C contributes to normal collagen formation and the normal fonction of bones, of teeth, of cartilage, of the nervous system and of the immune system.
Conditioning
: 70 capsules
Posology: 2 capsules per day
Vitamine C 180mg like 225% of RDA*, rich on  vitamin C.
*RDA Recommended Daily Allowance, Directive 2008/100/CE
Food supplements should not be a substitute for a varied diet. Do not exceed recommended daily dose.Keep out of reach of children.
Unit weight: 110g